Precautionary in card payment: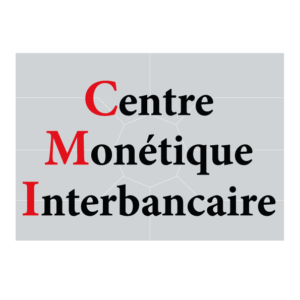 These tips were written by FNEM (The National Federation of the Moroccan Digital Economy) in collaboration with representatives of consumers, merchants and issuers.
Your behaviour contributes directly to the security of the use of your card. Be sure to follow basic precautionary following to protect your transactions.
Be responsible:
Your card is strictly personal: don't lend it to anyone, not even your relatives.
Regularly check that it is in your possession.
If your card has a PIN, keep it secret. Do not tell anyone. Learn it by heart, avoid the note and especially do not store your card.
When you enter your PIN, be sure to make it safe from prying eyes. Do not hesitate especially to hide the terminal keypad of your other hand.
Regularly and carefully check your account statements.
Be careful:
When Internet payments:
Protect your card number: do not store it on your computer, do not send it by simple e-mail and check the security of the merchant's website (padlock at the bottom of the window, address beginning with "https", etc.).
Make serious shopping, make sure that you are on the right site, please read the terms of sale.
Protect your computer, by equipping it with an antivirus and a firewall.
Know how to respond:
You lost or was stolen your card
In case of theft or loss of your card, the procedure for opposition is as follows:
Immediately contact the CMI call centre at 0522 437,435 or 0522 437,437 in order to contrast your credit card. This number is available 24 hours 7 days 24 and 7. This will immediately block all payment and withdrawal transactions requiring prior authorisation request.
Notify your agency, by any appropriate means (telephone, fax, e-mail, etc.) as soon as possible.
Make the faster a declaration of loss or theft to the competent authorities (National Police, Royal Canadian Mounted Police).
Confirm your objections with your agency in writing enclosing the declaration of loss or theft to the police by ensuring retrieve your receipt.
If you find your card after the opposition layout, you certainly do not need to use it, return it to your bank normally, proceed to its destruction before you subscribe making you a replacement card.
VERY IMPORTANT: Please keep the card number (16 digits on the front of the card) and expiration date (mm/yy) also stated on the front of your card because this information will be requested in case calls to payments opposition. s centre.
You encounter problems on your bank account, while your card is still in your possession
A checking your bank statement, if you find any card transaction you do not recognise, contact your agency to inform and seek the necessary explanations.

If you suspect fraudulent use of your card, you will:
Return your card immediately to your bank by asking the opposition by letters of complaint (the card will be destroyed in front of you).
Place complaint with the competent authorities.
How to check card transactions?
All payment transactions and withdrawal result in the issuance of a ticket. These tickets must be stored carefully to monitor transactions on your account.
The account statement made available by the ATM does not always correspond to your real-time balance. Make sure your actual balance before making withdrawals and/or payments.